About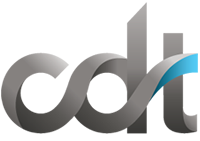 This site was created by the Center for Democracy & Technology with the generous support of The Andy Warhol Foundation for the Visual Arts. CDT is a non-profit public interest organization working to keep the Internet open, innovative, and free. With expertise in law, technology, and policy, CDT seeks to enhance free expression and other civil liberties online. Founded in accordance with Andy Warhol's will, the Warhol Foundation's mission is the advancement of the visual arts.
Comments Welcome
We hope you find these articles helpful as you create and share your work online. Please help spread the word using the links below, and we of course welcome your comments and questions at onlineartrights [at] cdt [dot] org.
Disclaimer
The intent of this website is to provide artists and others with a general overview of the legal landscape for art online. The materials here are not intended, and should not be used, as legal advice. They necessarily contain generalizations that are not applicable in all jurisdictions or circumstances. Moreover, court decisions may be superceded by subsequent rulings, and may be subject to alternative interpretations. If you are facing a legal claim or risk discussed here, you should consult with an attorney.